First Aid for Mental Health in the Workplace
Course Title
First Aid for Mental Health in the Workplace
Duration
2 days
Price
£995.00 +VAT £1194.00 inc. VAT
Description
An in depth 2 day mental health training course that covers a wide range of workplace mental health conditions for both adults and children.
Learners will understand common mental health issues and the services and support available from healthcare professionals and voluntary organisations.
This mental health training course includes:
- substance misuse and its effects in the workplace
- workplace policies and procedures for dealing with mental health
- tolerance and understanding when dealing with workplace mental health
- understanding potential issues and positive and negative mental health workplace practices
- specific workplace mental issues:
Anxiety
Bipolar
Depression
Eating disorders
OCD
Personality disorders
Post traumatic stress
Psychosis
Schizophrenia
Self harm
Suicide
The course is aimed at anyone who needs a understanding of workplace mental health. This includes recognising mental health conditions and how to provide the correct assistance and/or information.
---
Client Feedback
"Fantastic first Aid course, it was presented in a relaxed friendly manner making it easier to take in all the informatio..."
Mrs J Miliotis 07/Mar/2019
About Us
First Aid Industry Body Approved:
FAIB 58/09(213)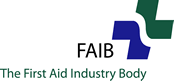 Contact Us
Head Office:
Caroline House, 146 Audenshaw Road, Audenshaw, Manchester, M34 5HQ, UK
0161 250 16 16
©2019 All Rights Reserved.