Public Training Courses
View 119 public course dates below or Contact Us to discuss a private course at your venue or one of ours.
Training courses being run by First Aid For All Ltd. These are the public first aid courses, fire safety training, manual handling, and other courses we currently have booked. We can also run private training courses for companies and organisations at your venue or ours.
To book a First Aid Course or other public or private course by email and pay by invoice please Contact Us or call 0161 250 16 16 or you can book/purchase a public training course online below.

Date
Course
Duration
Price
Location

Please wait, loading public training course dates...
Private group courses at your venue or ours?
About Us
First Aid Industry Body Approved:
FAIB 58/09(213)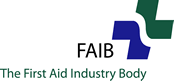 Contact Us
Head Office:
Caroline House, 146 Audenshaw Road, Audenshaw, Manchester, M34 5HQ, UK
0161 250 16 16
©2019 All Rights Reserved.